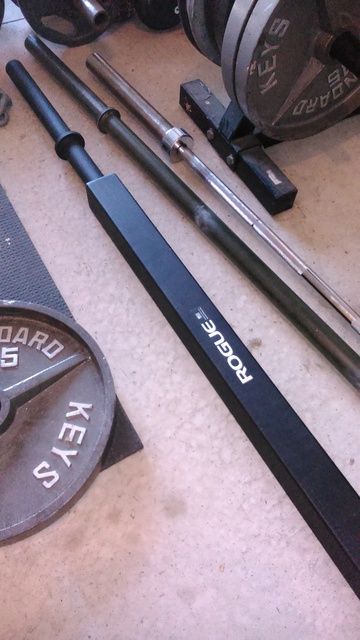 So, I ended up getting that "beam bar" from Rogue - a 3"x3" bar that is kind of reminds you of those old-timers doing pull-ups on ceiling rafters, but with a barbell...
I like it well enough. It takes the same collars that the 2" axle from Rogue does. Freaking hard to lift. Weighs 40lbs empty and that is almost enough if you have small(ery) hands (like I do). Someday I'll be able to rep out DLs w. 135 on it, but that's a ways off for me...
I know that Fat Bastard is back in business and makes a 3" x 2" version. It's probably better and about the same price, but I'm happy w. the purchase. It's fun.